Fence Giveaway Provides Custom Ag Fence for FFA Chapters
Red Brand is pleased to announce the winners of the 2018 FFA Fence Giveaway. Chapters were invited to tell us how they would use Red Brand Field Fence and/or Barbed Wire on school-sanctioned, FFA designated plots. As a result, we heard from dozens of chapters from all over the country. Advisors submitted letters, student-produced videos, power point presentations and photos.

Based on submissions, Red Brand has selected the following three chapters as winners of the 2018 Fence Giveaway contest. Each chapter will receive exclusive Red Brand fence products. The special fence has been coated with red, blue and gold wire. This customized fence is not available to the public.
Missoula FFA
Missoula, Montana's Fort Field will serve as 20 acres of pastureland for the Missoula FFA's cowherd. The land is located adjacent to the community's newest park. Therefore, the fence needs to be aesthetically pleasing. It also needs to be reliable enough to keep the livestock contained and community members and their pets safe. Permanent signage on the fence will provide an opportunity to educate the public about different aspects of the Missoula Agriculture Center and its mission.
Last year, a Missoula County school bond was passed that includes funds to build a fully USDA-certified meat processing plant and commercial kitchen. By the fall of 2018, the Missoula Agriculture Center will be the first secondary agriculture program in the nation to provide a comprehensive Field to Fork Curriculum. The Agriculture Center is currently working with the Missoula County School District Food Service to provide all of the ground beef needed for the 8,500-student school district.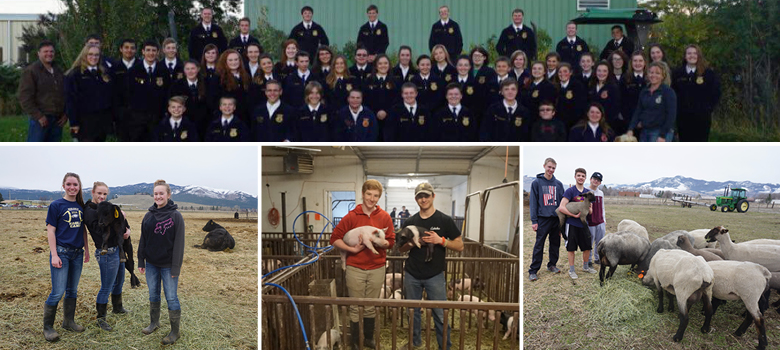 Kewanee FFA
The Kewanee, Illinois, FFA Farm and Agriculture Program was established in 1949. As they prepare to celebrate their 70-year anniversary next year, students have been busy cleaning up and painting the old ag buildings, rebuilding fence around the farm, and creating an enclosure for chickens, pigs and calves. The Ag Construction Class has offered their help by constructing a hog building, and is now working on a new chicken coop to replace structures that were over 60 years old.
New Red Brand fence will be used to enclose almost 5 acres of cornfield that is earmarked for grazing once the crop has been harvested. This will enable the chapter to expand their herd. Not only do the FFA students work hard on the farm to raise food and livestock, they learn valuable lessons along the way. As an example, they must find ways to pay for all the food and medical expenses incurred for the animals in their care. In addition, they experience the satisfaction of caring for members of their own community, as just about everything the chapter produces on the farm is donated to the community food bank.
In the past three years, over 10,000 pounds of vegetables have been raised and donated. Also, 2,000 dozen eggs have been harvested and shared with the food bank since 2016. And last year, the group raised 10 hogs and arranged for processing. As a result, they donated 1,500 pounds of whole hog sausage to the local food pantry.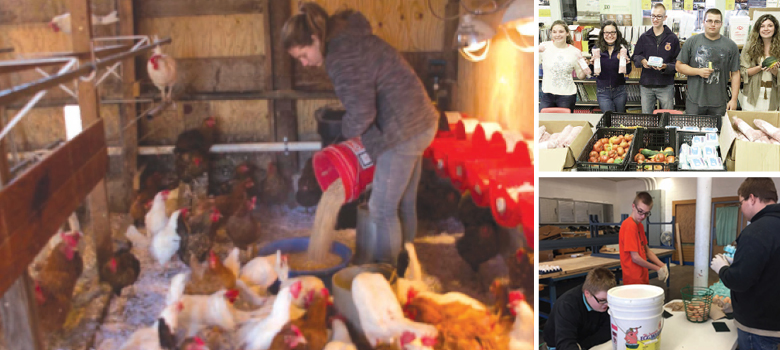 Midd-West FFA
Midd-West FFA is a chapter in Central Pennsylvania that serves 370 ag students. As part of the learning experience, the group plans to build a 3-acre pasture to accommodate sheep, lambs and steers. The enclosure will make it possible to create an engaging and real-life experience for students. They'll have the ability to house animals utilizing best agricultural practices. Students will also learn how to implement a manure management plan, evaluate and maintain animal health, generate feed rations for specific livestock, and understand the housing needs of livestock.
The fenced area will also provide an opportunity to host events on the farm. Visitors will learn more about the facility and it's impact in their own community. In fact, with a secure fenced enclosure, Midd-West FFA plans to raise livestock to market value and give back to the community through the donation of food products, helping less fortunate members of their community.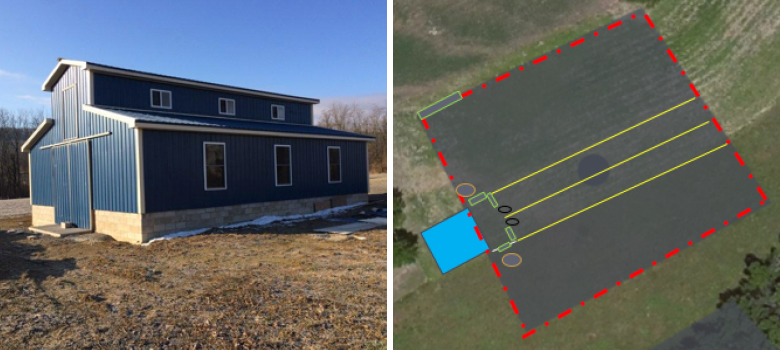 Many Deserving Chapters
According to Dain Rakestraw, Director of Marketing & Brand Management, Keystone Consolidated Industries, the response to the FFA Fence Giveaway was overwhelming. "It's great to see so many good things going on within FFA chapters around the country," said Rakestraw. "The selection process was tough, as there are so many deserving groups out there. The three FFA Chapters that the selection committee ultimately chose represent a broad range of fence applications. In addition, students are very active in their chapters and their initiatives demonstrate a strong connection to their communities. We couldn't be more proud of the efforts of these young people. We're excited to follow the progress of each fence project throughout the year."
Rakestraw continued, "Finally, we're grateful to the National FFA organization for helping us to get the word out about the Red Brand Fence Giveaway. We've been a proud supporter of FFA since 1947, and we look forward to more innovative ways to help local chapters in the future." Click here for more information about Red Brand's partnership with FFA.
Fence 101 Curriculum Kits Provided to All Entries
Red Brand would like to thank all the chapters that participated in the 2018 FFA Fence Giveaway. Each entry will receive Red Brand's exclusive Fence 101 Curriculum Kit. This unique classroom material was developed by Red Brand to help build awareness and educate students on the importance of proper fencing. Topics include correct selection, calculation and installation of agricultural fence. The program is intended to help prepare students for the wide variety of needs they may encounter as future farmers, property owners and ag business leaders.
Follow along with Red Brand to see the progress of the fence projects this year on our Facebook page.
Don't miss a thing. Simply fill out the Subscribe form here. We'll notify you every time we add new material. See you soon!