Red Brand's FFA Sponsorship
70 years ago, Red Brand was a small, but quickly growing steel mill in Illinois. Our red-topped fence was gaining popularity with the American agriculture community. As a result, the company began to look for ways to give back to the families who trusted us for their animals' protection. Red Brand quickly recognized the Future Farmers of America (FFA) as a good fit. That was because the organization was deeply invested in the future of agriculture. Through the support and nurturing of our nation's youth, this commitment closely aligned with the goals set out by Red Brand. Thus began our proud history of FFA sponsorship.
Building on Tradition
Fast forward to 2017, where this year, Red Brand has been selected to receive FFA's Distinguished Service Citation. We are honored that the National FFA Organization would recognize our contributions of the past seven decades. And, we are proud of our enduring relationship with FFA and the programs we've been part of over the years.
At Red Brand, we continually strive to find unique and creative ways to support the vital role FFA plays in the lives of our country's youth. In fact, each year we sponsor Proficiency Awards, contribute to SAE grants and support the FFA Alumni organization. In addition to our national support, Red Brand also offers several opportunities at the local level for funding and learning.
Local Support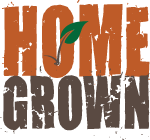 Home Grown
was introduced in 2010. It's a grassroots funding initiative that connects Red Brand retailers with their local FFA chapters. The program provides up to $1 to a chapter for each roll of Red Brand fence sold by a participating dealer. As a result of these partnerships, over 1,200 FFA chapters receive money from Red Brand annually.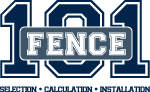 To help supplement FFA's emphasis on education, Red Brand offers
Fence 101
. This is a free, exclusive curriculum tool developed by Red Brand. It's designed to help advisors teach the importance of ag fence selection, calculation, and installation.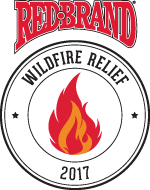 Another example of our commitment came in 2016, and again in 2017 when Red Brand reacted to the devastating wildfires of the Great Plains. We created the Wildfire Relief Challenge. Our goal was to encourage and reward FFA chapters who provided manpower to farmers and ranchers in need of help. They volunteered their time to clear destroyed fence lines. They also helped to repair and replace fencing, and provide moral support during the recovery process.
Continuing Red Brand's Legacy of FFA Sponsorship
It may seem like a lot has changed over the course of our partnership. For example, 70 years ago fence planning primarily involved a pencil, paper, and a very long tape measure. Today's planning can be done with satellite mapping on our online Fence Calculator. In addition, we've expanded our product line to include hundreds of different types of fence. And, computers make it possible to stay connected. Red Brand shares installation tips, advice and product information through our website and social media channels.
But, what hasn't changed is our dedication to the American landscape and the people who farm it. We believe that the future of agriculture depends upon the youth who are learning how to farm in our rapidly changing countryside.
At the core of our FFA sponsorship, Red Brand's goal has always been to contribute in ways that directly help educate and support our future ag leaders. Therefore, as we build on traditions established over 70 years ago, we'll strive to continue that legacy for many, many more years to come.
Thank you for helping us support FFA. Here's to the next 70!
Don't miss a thing. Simply fill out the Subscribe form here. We'll notify you every time we add new material. See you soon!
SaveSave