One Blog – Multiple Resources
Red Brand's pleased to introduce our new blog where we will build a library of resources like installation advice, product information, planning tips and more. We're experts in the field, so you can rely on us to help with all things related to ag fencing.
Our Roots Stretch as Far as Our Fences
We've been around for a long time. In 1889, Peter Sommer built the world's very first fence weaving machine because he wanted to provide a faster and easier way to build quality, longer-lasting fence. His determination and innovation resulted in Red Brand fence. And now, generations later, Red Brand keeps Sommer's legacy alive. We continue to produce high-quality, American-made fence products that are designed to exceed the demands of our country's diverse agricultural communities.

We're Connected with our Customers Online and Off
Red Brand understands the unique needs of livestock and property owners. In addition to producing the best ag fencing available, we continue to strive to provide quality customer service in every way possible. We developed special training so store associates can answer questions when you are ready to purchase fence. And, our own customer service representatives are eager to help any time you call.
You can also find helpful information online 24 hours a day. In recent years, Red Brand has harnessed the power of technology. Online resources put more information at your fingertips. Installation advice, product information, dealer and installer locators and so much more can be found at Red Brand's website. In addition, our products are now available online, making it easier than ever to purchase fence tools, gear and hard-to-find fence products. Simply go to the online Red Brand Store to see what's available. We are even reachable through social media at Facebook, YouTube, and Vimeo.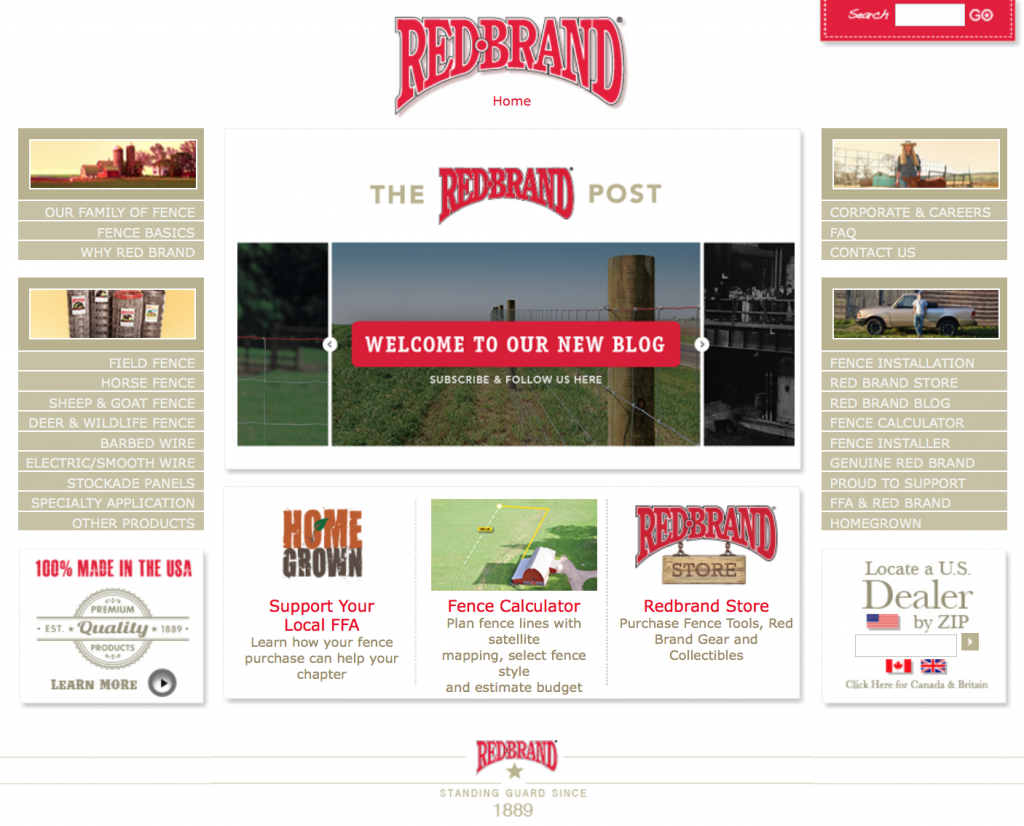 Until now, the missing piece has been a comprehensive ag fence resource that will round out your customer service experience. For that, we created The Red Brand Post, our brand new blog. Farmers, ranchers, homeowners, and ag professionals alike can find helpful, interesting, and reliable information on this site. Our goal is to be a one-stop source for all things related to ag fencing.
We're glad you're here!
Stay tuned for our upcoming posts that will include the following topics:
Basic Fence Concepts and Terminology
Fence Planning and Strategies
Product Information, Features and Benefits
Installation Techniques, Tips and Tricks
Red Brand's Rich History and Ongoing Legacy
RedBrand.com Resources and Links
Don't miss a thing. Simply fill out the Subscribe form here. We'll notify you every time we add new material. See you soon!